Prosciuttificio Antica Pieve: a story that continues
We operate in the sector of maturing hams since the '70s. We are born as a family-run establishment, with a minimum weekly production.
Over the years we have made many changes and improvements to the structure, plant and machinery, so as to create a state-of-the-art plant that can marry new technologies with an eye always attentive to ancient traditions.
Our Story
Thanks to the commitment of the new generations, we have grown and developed ourselves to become an industrial reality.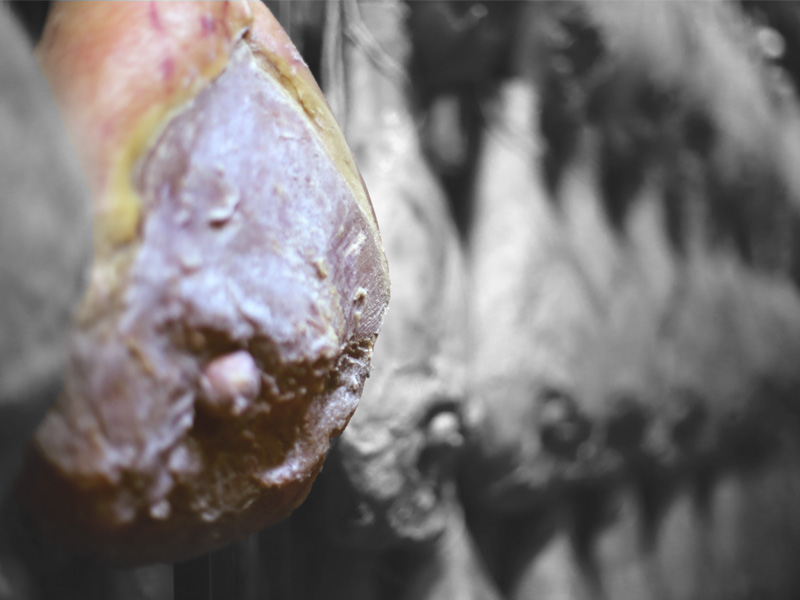 What the Market ask us
Our work is completely dedicated to hams: fresh, seasoned, with bone and boneless. They are selected meticulously according to the size, maturing and quality.
Over the last 5 years, thanks above all to the technological innovations brought to our production process, our business has proved to be extremely competitive on the sector markets, allowing us to satisfy much wider requests and widening the types of products to satisfy an increasingly differentiated market.
Among the various new products, market requirements have led us to increase the production of raw ham tiles (Mattonelle di Prosciutto Crudo), an extremely versatile product for the retailer market, which has been very successful.
Company growth
The trend of production in recent years is growing, a sign of the good response of the market to our production choices.
We have invested in new technologies, creating aging environments with high energy sustainability and high technological content. This allows us to monitor environmental variables and helps our craftsmen to guarantee a continuous quality standard.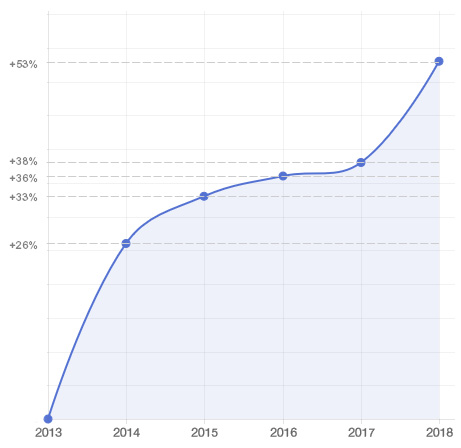 Are you interested? Contact Us!
We are available to provide any information about our products and services. Contact us now for information.